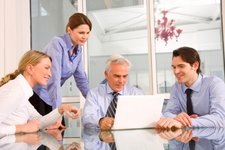 AG Software provides a wide range of technology consulting services and administration that contribute to the enrichment of our clients projects. The Methodology and Process Consulting consist in defining the detailed requirements and contruct a prototype according to client needs for further successful development. We offer our knowledge and experience to work together, advise on the adoption of new technology and appropriate software. Our framework and practices in the development process seek the integration of teams, the agile interaction and continuous improvement.
The value of software testing is invaluable for the performance of a software development organization. The weaknesses of computer systems can cause serious damage to competitiveness, loss of business opportunities, dissatisfied customers and damage the business image of our clients.
Our Quality Assurance Automated tests are highly customized and designed to meet the needs of each application and to obtain a higher quality, more cost-effective software with lower maintenance cost. Software testing ensures the delivery of a high-fidelity application with the least number of faults.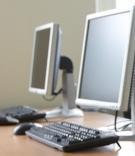 AG Software offers a broad platform of Courses, Seminars and Certifications directed to the acquisition, maintenance, continuing the professional technological development for professionals in the Information Technology field.