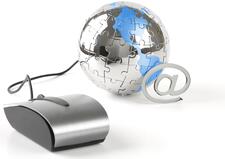 AG Software offers its customers a wide range of services and support in Application Development using cutting edge technology. We offer our customers different options and the highest quality in software development, support and consulting. The company also focuses on web development and mobile platforms such as Android and iOS, where possible using Open Source platforms. Our clients are mostly located in the United States and Nicaragua.
We commit ourselves to establish a long lasting relationship with our clients through a fluid and constant communication and guarantee cutting edge technology and tools are available to the purpose.

Our professional staff and software development specialists have the best professional credentials and are constantly trained according to the latest trends in open source technology world.

As part of the use of Open Source technology our clients benefit in the following aspects: Significant savings in licensing costs, reduced support costs and integration with applications developed in different technologies, all of which translates to earnings automation and productivity that your company will have as a competitive advantage.

One of our strengths is the use of methodology that ensures continuous improvement. In addition to this advantage in the development process, we ensure the quality of our programs by Quality Assurance Automated Testing during development. Each stage of development is tested at programming level before moving to the next stage in the process.