AG Software´s main objective is to provide comprehensive maintenance of existing applications to support any of your software maintenance needs with the highest levels of quality. Our company has two support areas, a team of engineers and specialists in the area of maintenance and improvement of software and a team of engineers in the area of hardware support.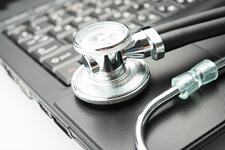 Our methodology and analitical assestments allow us to provide succesful open source maintenance solutions and software implementation through the knowledge of the customers objectives, needs and the issues faced, knowing the tools avalible and committing to solve and bring the right answer to each customers´s need. We offer the most convenient and comprehensive and superior quality maintenance services in both software as well as hardware.
The hardware support area focuses on the preventive and corrective maintenance of customer equipment and network infrastructure, the main objective is to provide assistance related technical software applications, Maintenance, Software Security Support and Upgrades, Reinstalling Linux, Windows servers and workstations as well as elaboration and implementation of information security plans and Backup.